Biography of Léon Daviel 1865-1932
Painter, wood engraver, illustrator.

Taken from "The Print Collector's Quarterly", vol.20, 1933
---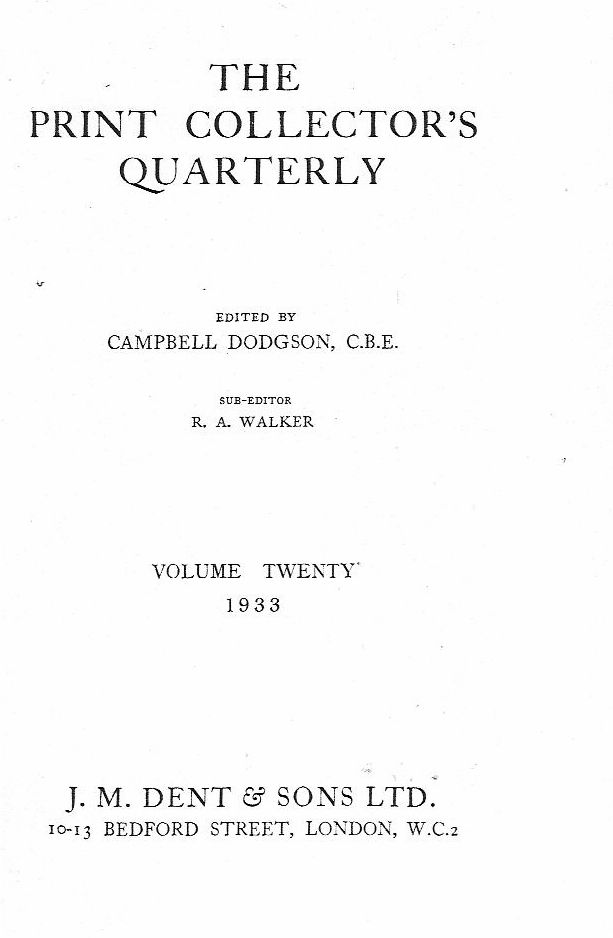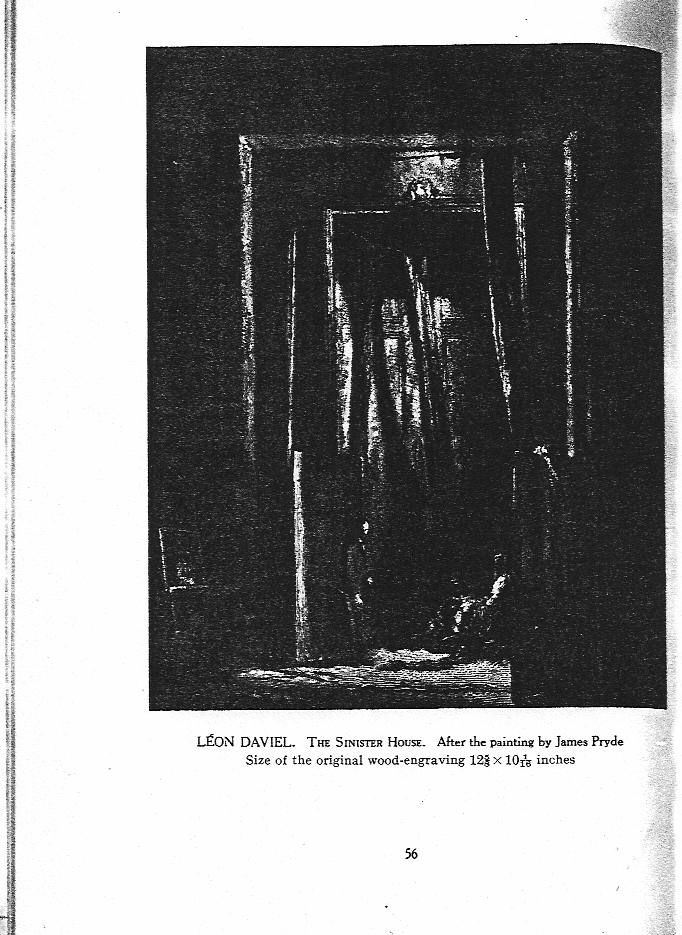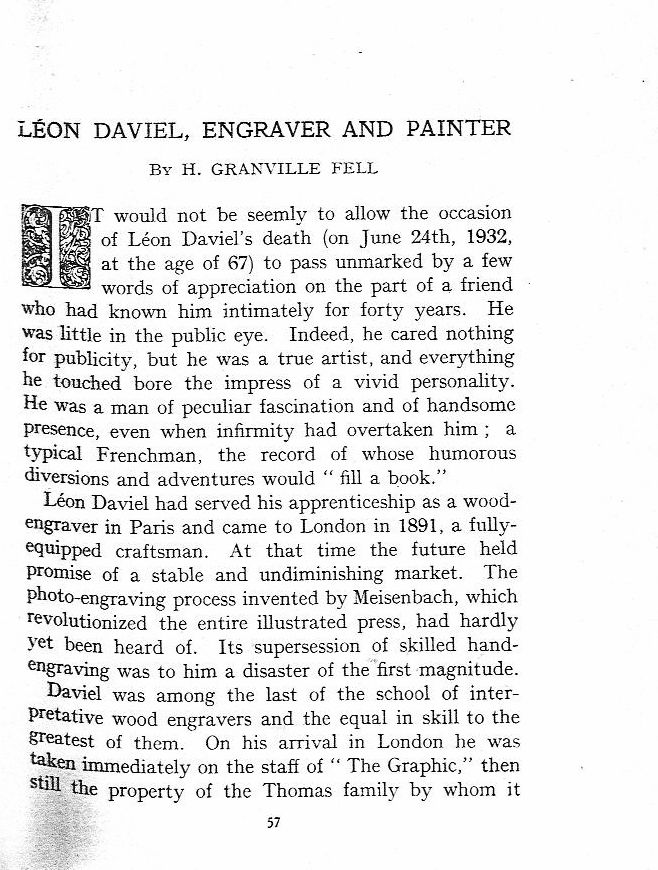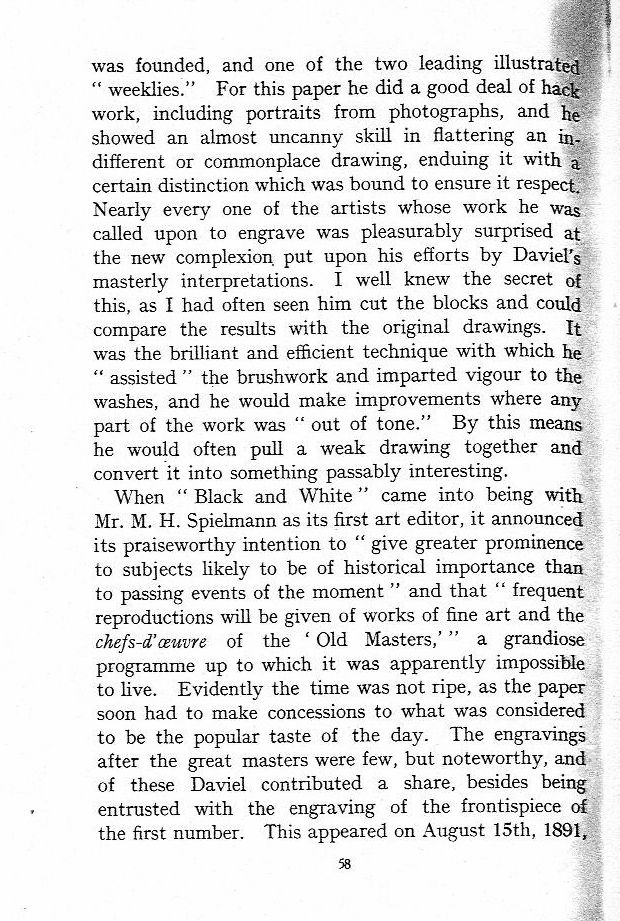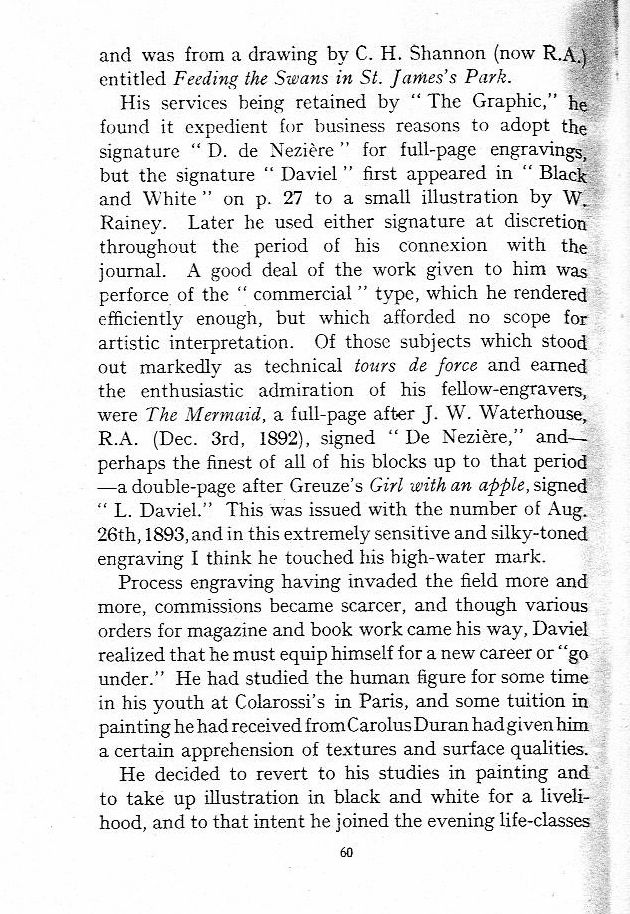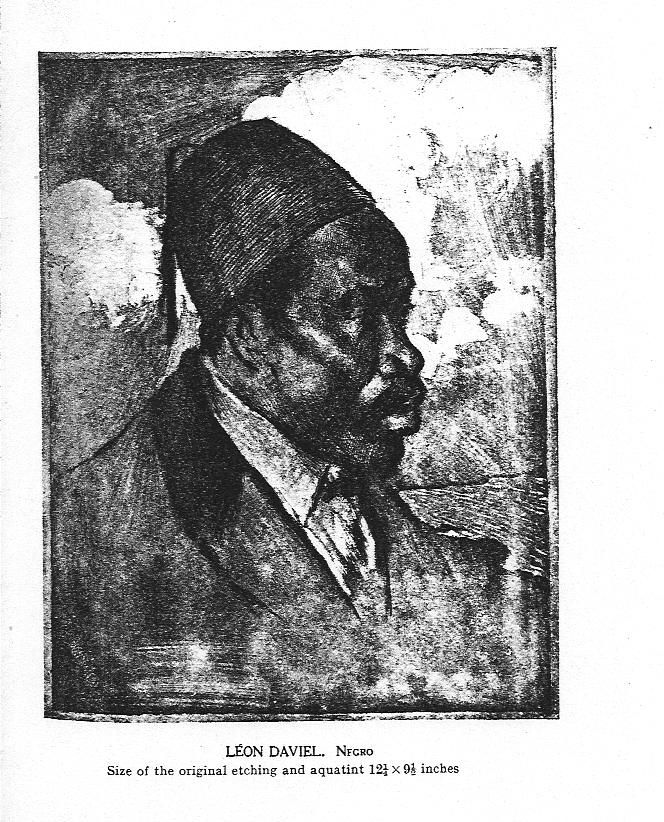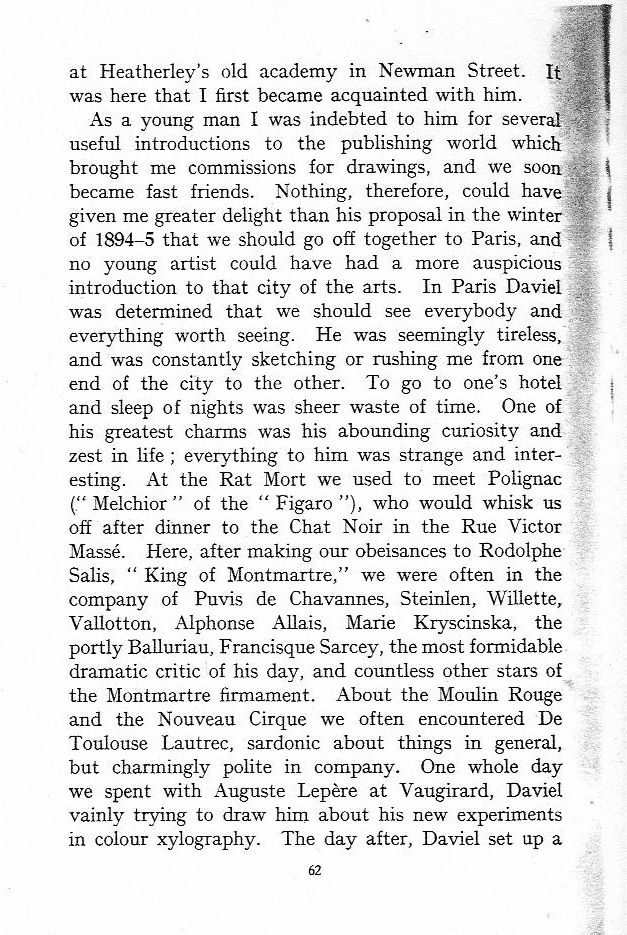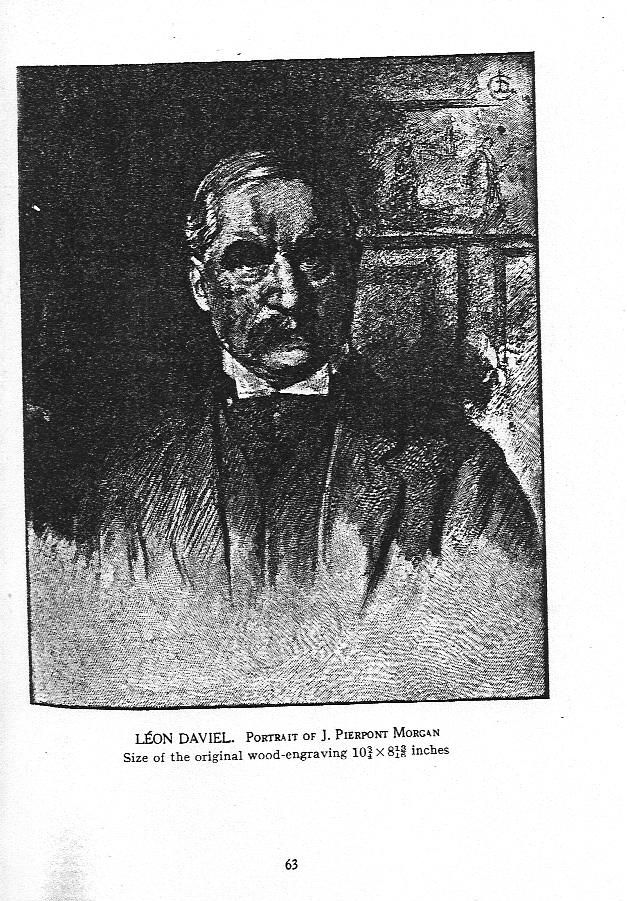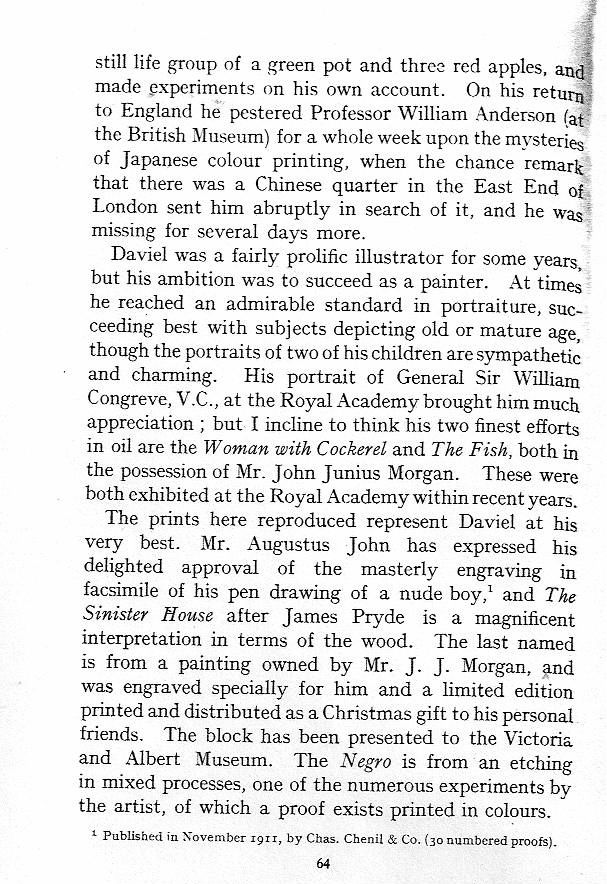 ---


Art Index, October 1932- Sept. 1935 Ed. Alice Dougan & Bertha ?oel, H.W.Wilson, New York 1935



E.Bénézit, Dictionnaire des Peintres, Sculpteurs, Dessinateurs & Graveuers, 1924



Graves Vol.1, 1905



Dictionary of British Book Illustrators and Caricaturists, 1800-1914 Published December 1982; ISBN-10: 0902028731; ISBN-13: 9780902028739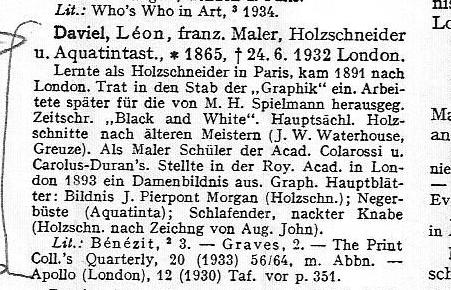 Vollmer, Hans. Allgemeines Lexikon der Bildenden Kunstler des XX. Jahrhunderts. 6 vols. Leipzig: E.A. Seemann, 1953-1962. N 40 V6 FAL Ref
(trad) Learned wood engravure in Paris, came to London in 1891, Joined the staff of the "Graphik". Worked for M.H. Spielmann. Learned painting at the Académie Colarossi and at Carolus-Duran's. In 1893 placed a portrait of a lady in the Royal Academy in London.

From icollector.com, "Portrait of Sir Lovelace T Stainer, Bishop of Shrewsbury": "The artist, Leon Daviel was born in Paris, studied under Carolus-Duran, exhibited at RA.

"Exhibited one portrait at the Royal Academy 1893" - Dictionary of Victorian Painters, Christopher Wood, 2nd Edition.
---
Jacques-Davial de la Nézière is probably a different artist; his dates are given as 1879-1958 or perhaps more reliably as 1873-1944



E.Benezit, 2me Edition
Nézière (Jacques-Davial de la), peintre et aquarelliste, XIXe, XXe siécles (Ec. Fr.). A traité des sujets d'histoire, mais s'est plutôt fait connaitre par les tableaux et des aquarelles emprintés à l'Orient. On voit de lui au musée d'Alger: Monument Orjental (aquar.) et à celui de Beurges: Jacques Cœur faisent visiter à Charles VII les chantiers de son palais en construction.